Unfortunately do not have before pictures but here are a few of the shelves that we built. Built the food "boxes" first and the floating shelves after. In retrospect, floating shelves all around would have been the way to go. Oh well. Also added the coat bar in front of the electrical panel and a box to cover the panel is in progress. Room is about 5x12.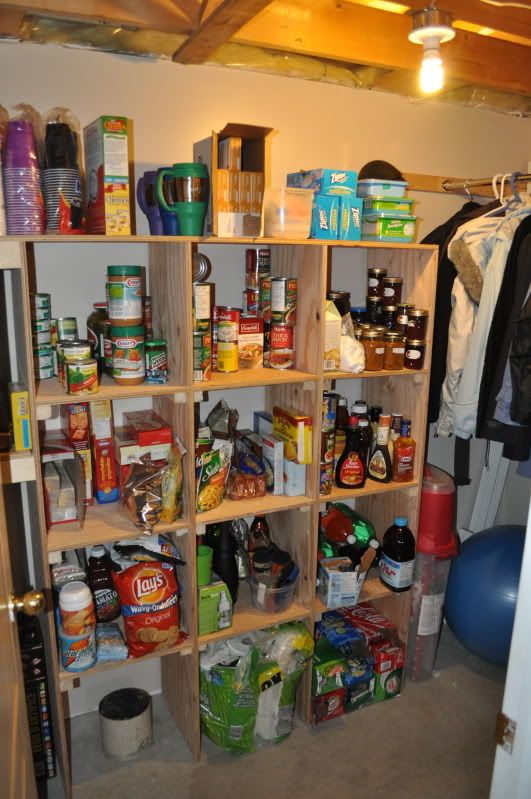 Food cubes work good but would have been much easier to build floating shelves.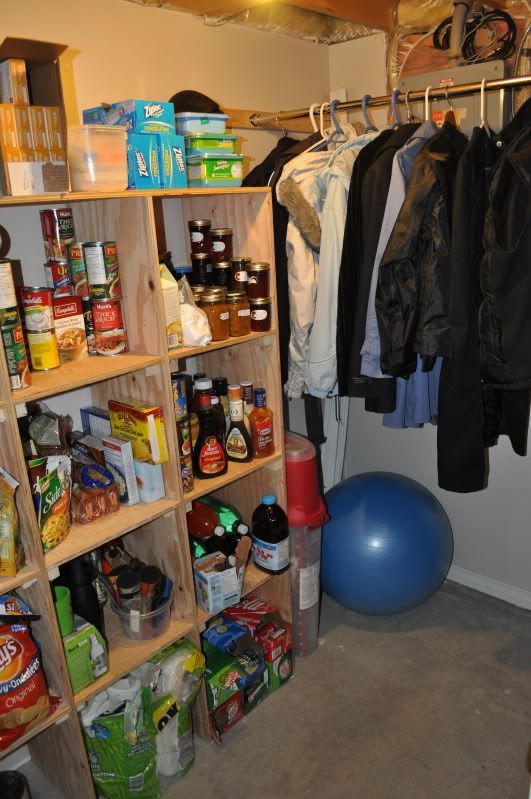 Room is a lot fuller now.
Floating shelves, again, a lot fuller now. Water meter was left accessible on bottom right.