When Erica's mom was down, we decided to paint the entrance and powder room. The powder room used to glow with the green paint and the entrance was beige (do not like beige) and purple. Patched the holes and sanded, then did a coat of primer and two coats of paint. Much cleaner looking now and no more purple.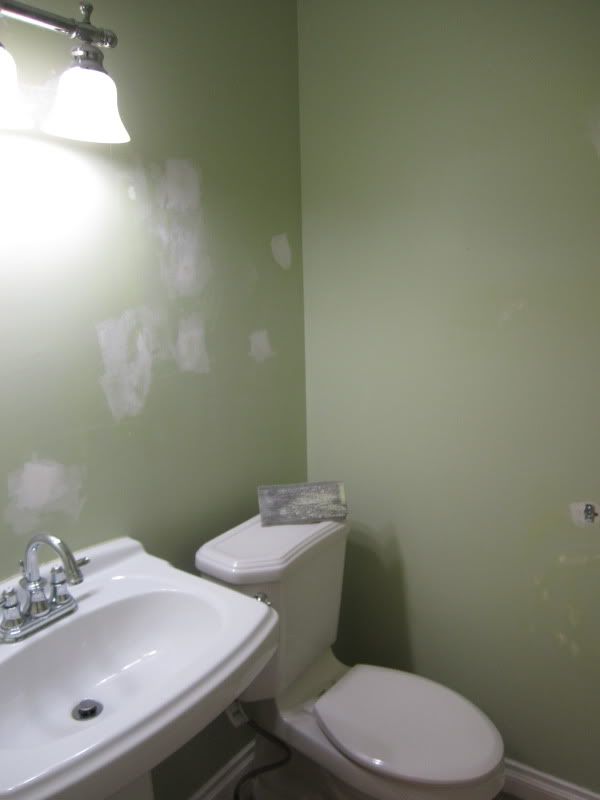 Old green powder room after patching some holes.
Old purple wall vs. new white primer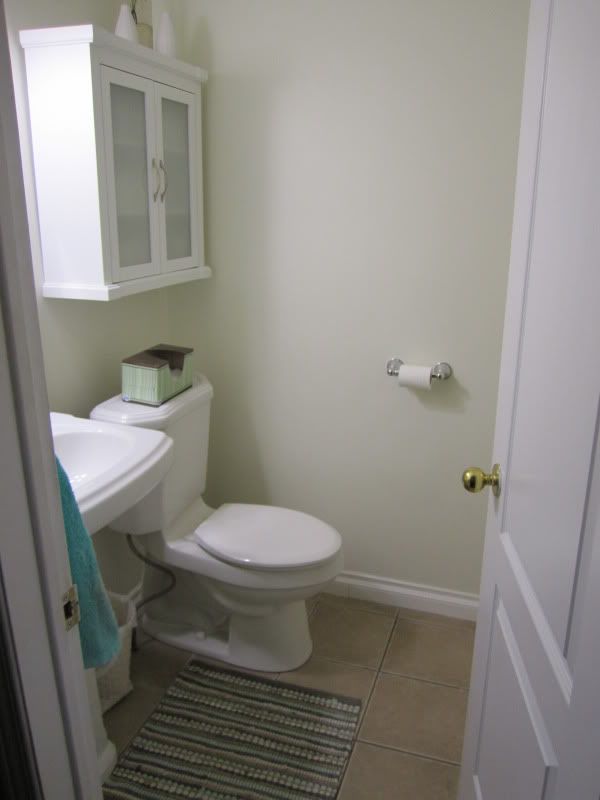 New color of powder room and foyer.
Got a new light but still on the search for new mirror.