In all the rush and chaos, we didn't take too many photos. Perhaps because we were working on the Coors light 60 pack from Costco that Nick picked up the week before on his motorbike. Picked up the moving truck at 8 am, got help from 4 friends, packed up, unloaded, and truck returned by 1 pm. Thanks to everyone for the help.
The pictures below show just about how far everything got that day. After lunch, we set up the Internet and the TV, watched the matinee hockey game followed shortly after by double header on CBC. Productive indeed.
Bad cell picture but you get the idea.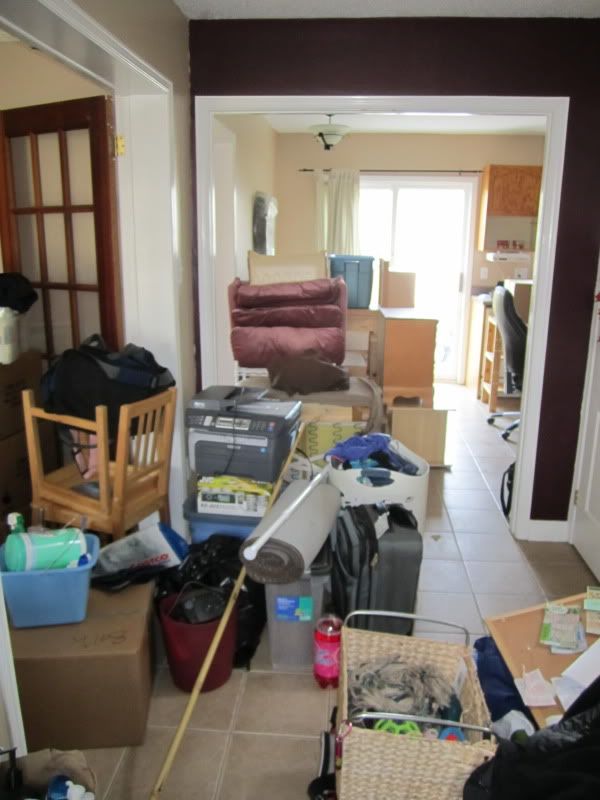 Entrance is a bit cluttered.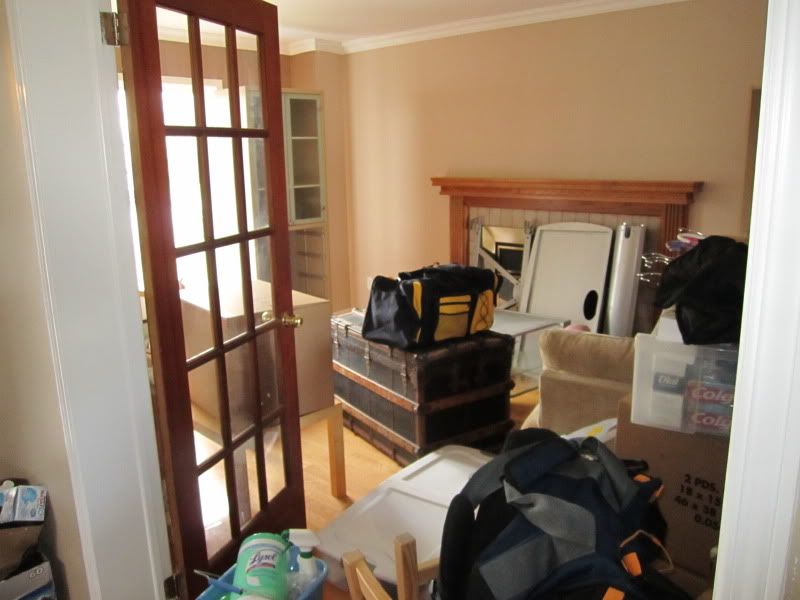 Living room.