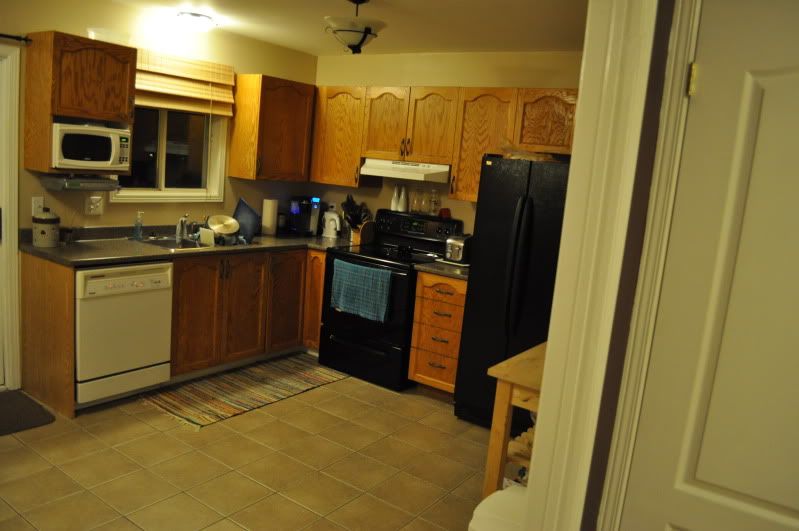 Empty... not much counter space.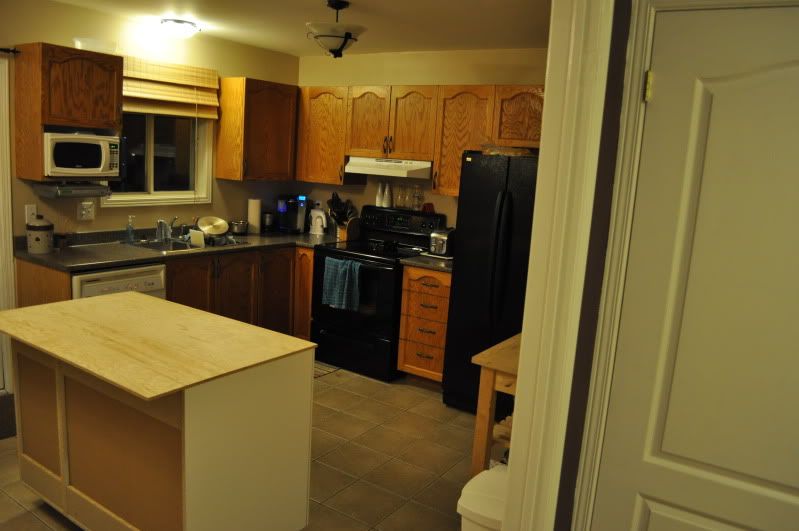 Island added in.
Not hardware or counter top yet.
Around the same time, Erica's mom came down to visit. As part of ah house-warming gift, she bought us 3 upper cabinets (same truck load sale as the island cabinets we used) to replace the pantry we currently had. The pantry we had was a bit too deep and too far place left that the doors hit the fridge when open and we couldn't barely pull the shelves out from the fridge due to fridge door hitting pantry.
We screwed the new upper cabinets together and to the wall to create a new pantry which isn't as deep as the old one and moved to the right about 6". This allows us to get the drawers out of the fridge easily and both doors can easily open.
Picture from house sale ad.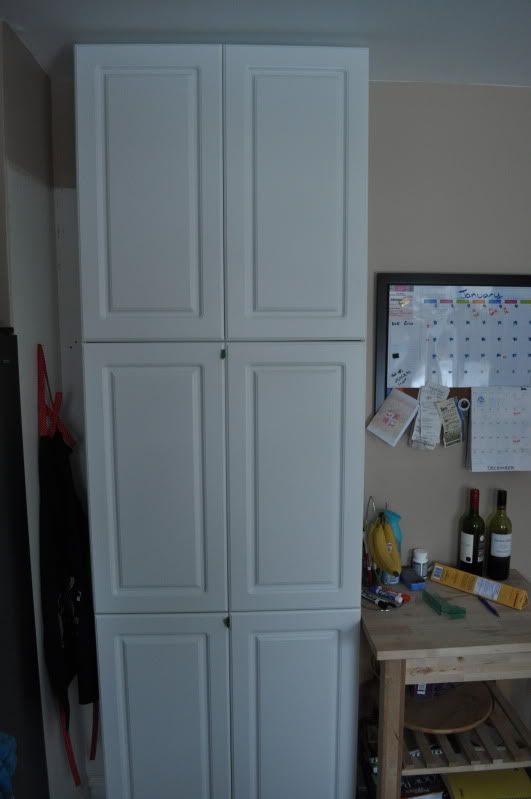 Note painter's tape handles.
More pictures to come in the near future.