Decided to go with Zinsser 1-2-3 Primer for the cabinets. The lack of paint/stain on the cabinets meant that we could probably get away without using an oil-based primer. The 1-2-3 sounded like a fine fit for the project.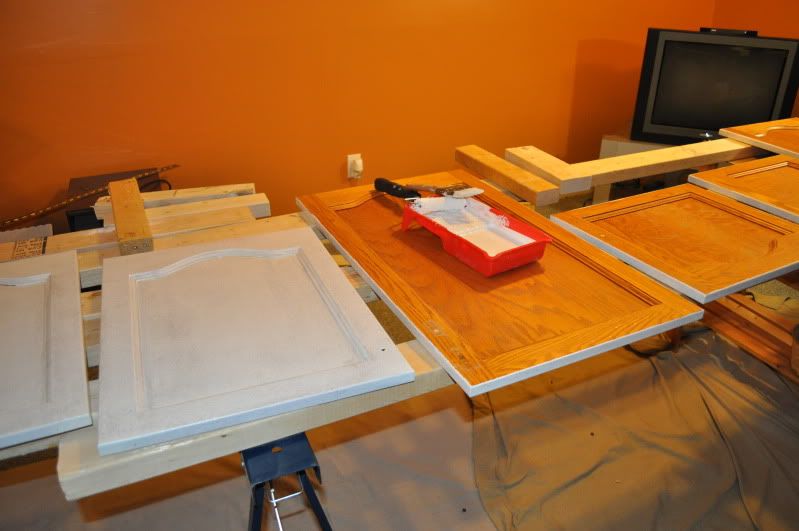 Backs and sides done and dry. Working on the fronts.
Finished priming, good coverage means 1 coat will do.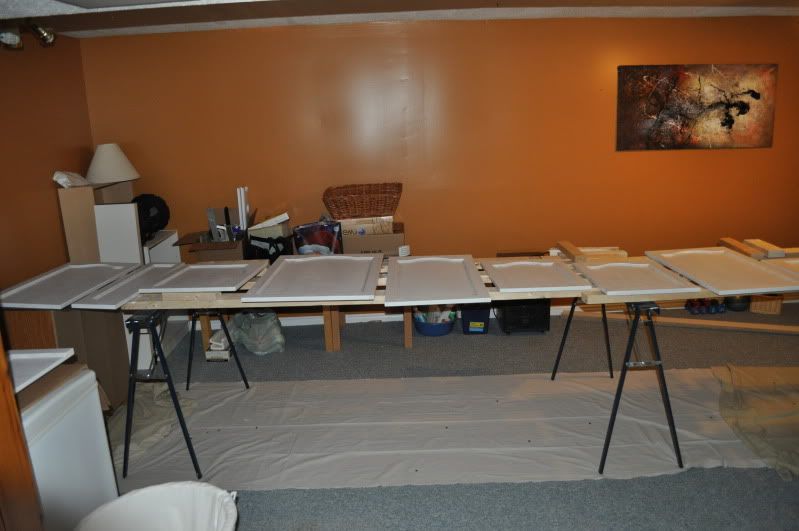 All the doors finished and drying for 24 hours.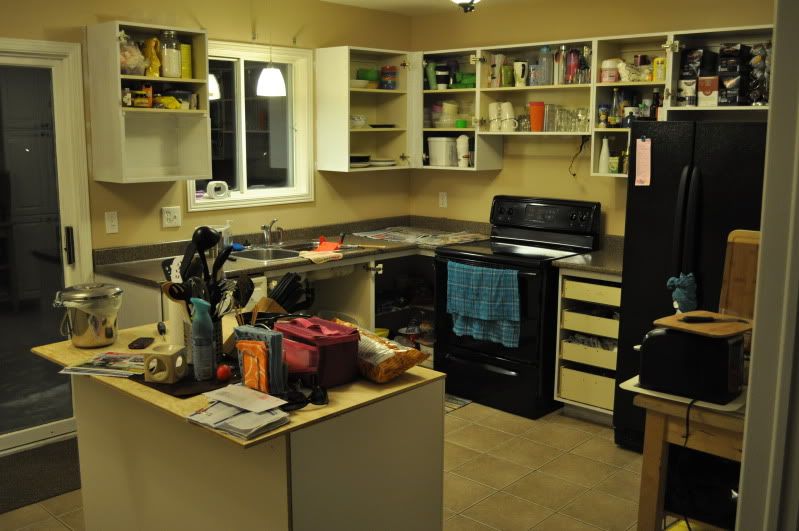 Cabinets done in primer. Had to use some BIN spray in a few spots.