One thing we noticed when we first looked at the house, was the overwhelming use of stipple ceiling throughout the entire house minus bathrooms and kitchen. Even the basement and cathedral stairway ceiling received this royal treatment.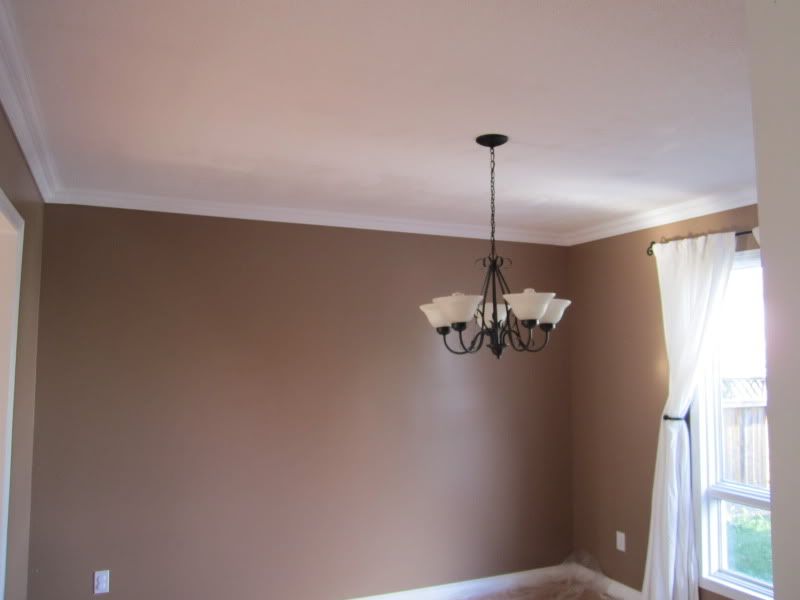 Stipple ceiling in the dining room.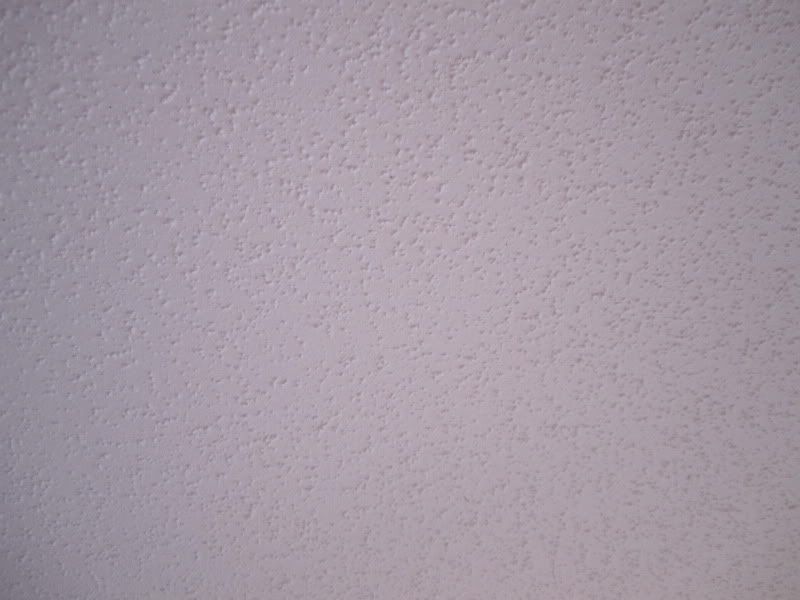 Stipple up close. Basically paint with sand blasting beads mixed in.
After watching a few videos and reading a few how-to's, we figured we could get the main floor done on the weekend after we received possession of the house before we moved everything in. It would be easier with nothing in the way and the mess it would surely create, could be cleaned up much easier.
We started by wetting the ceiling down, letting it sit, and then taking 8" and 12" drywall knives to it to try and scrape it off. After this, we would skim coat with drywall mud, let it dry, sand, repeat, paint.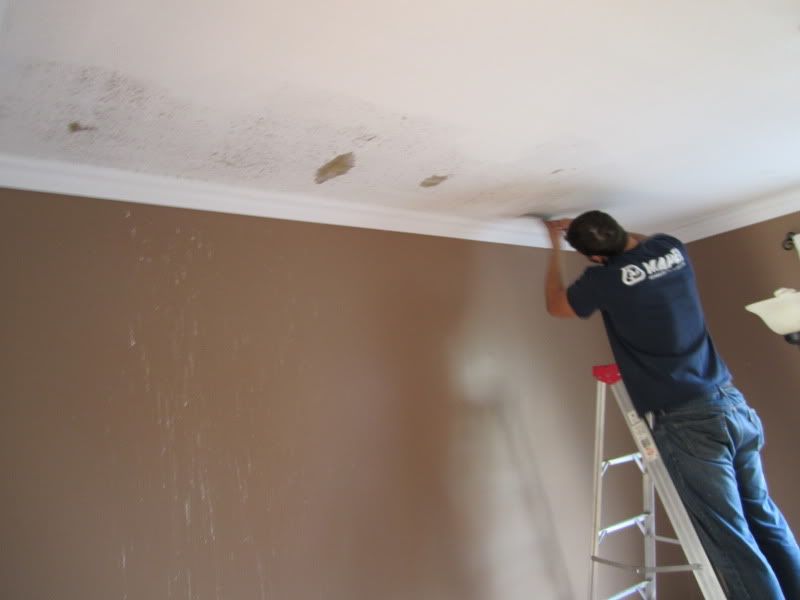 3 more hours of scraping ensued,
After the 3 hours of scraping and 3 hours of not-so-great skim coating, we decided we needed to call a pro to finish up. We knew that any rough drywall areas or uneven spots would be clearly visible on the ceiling and we didn't want that, especially in our living room. After some practice, perhaps we would be able to do this ourselves, but with little-to-no drywalling experience, we would let someone else handle it this time.
After contractor sanded and skimmed.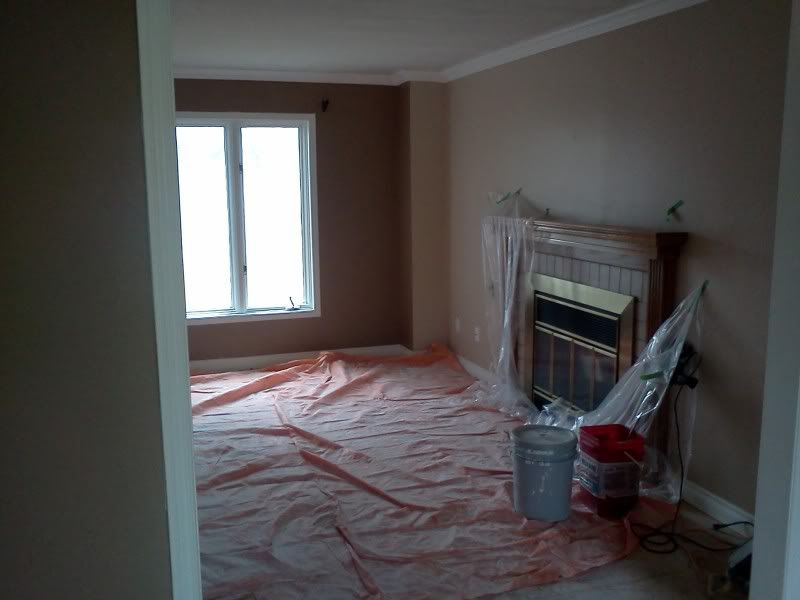 What a mess.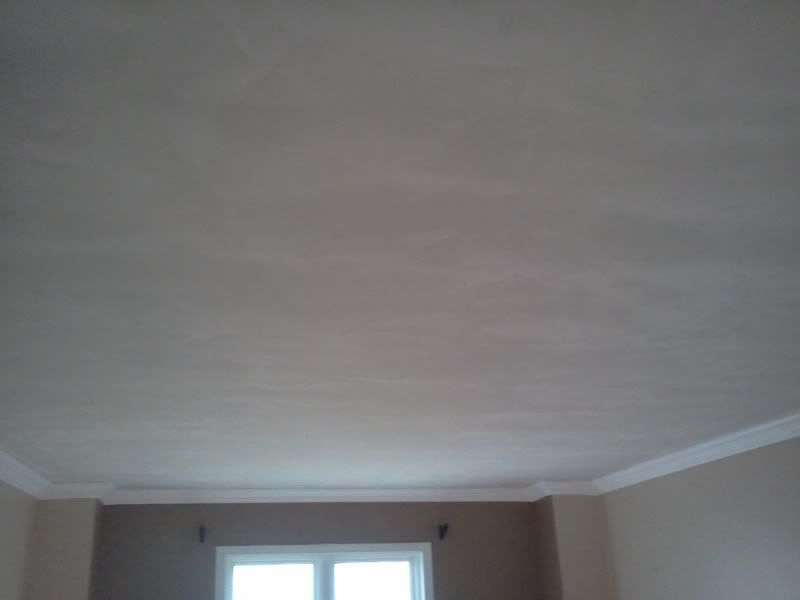 All done after final sanding.
The night before we were moving into the house was a late one at the house. Wiped down entire ceiling in living room and dining room, primed 1 coat, painted 2 coats, washed down floors and walls and cleaned up the rest of the main floor.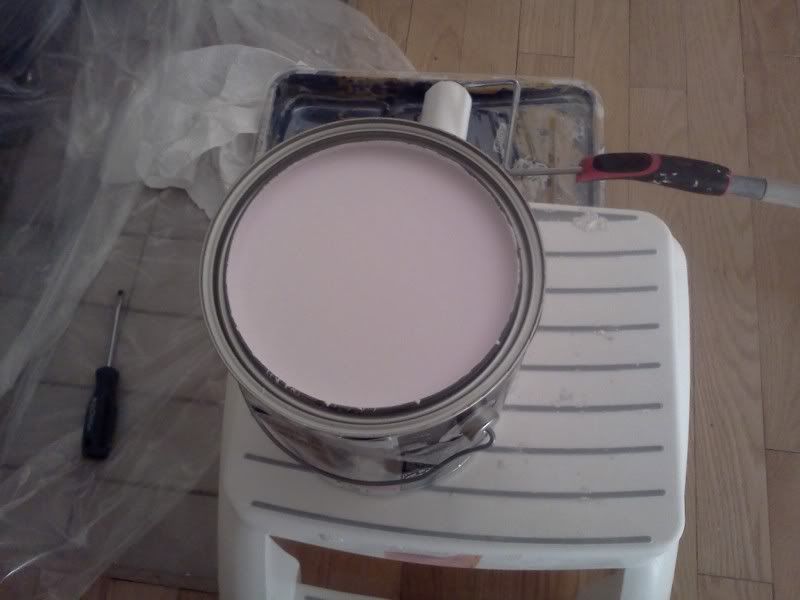 CIL ceiling paint - tinted pink but dries white so you can see where you have painted.
All done, 2 rooms out of 10!