When we moved in, the small 4' wall in the entrance was a deep purple color that needed to go. Before repairing the holes left by the shelf, I wanted to scrape down the holes a bit. That's when the wallpaper underneath (that we weren't aware was there) began to peel. Long story short, the entire sheet was ripped out and replaced with a new one.
Original entrance setup.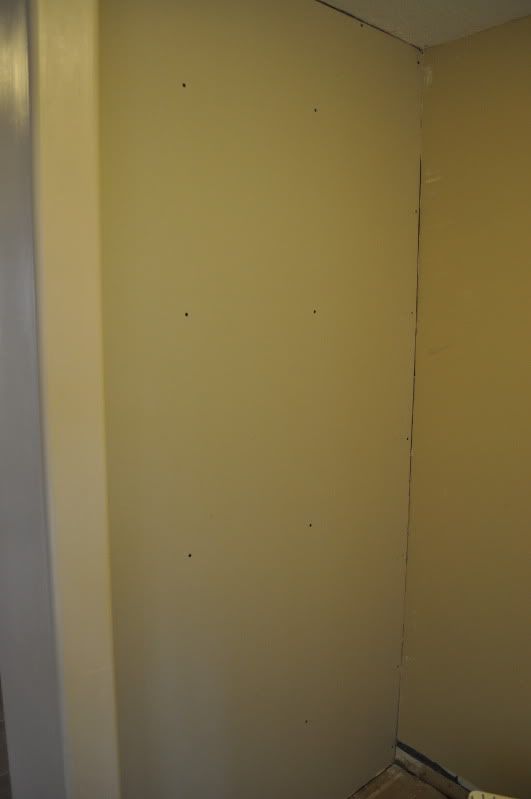 Fresh drywall.
Mudding in progress.