Although the chipboard door on the shed was a thing of beauty (not so much), it was rotted all along the bottom and if the door was taken off the hinges, I am almost sure it would fold in half. Built a new one out of some good-one-side 1/2 plywood leftover from shelving project. Got the screw holes and seams wood filled but the weather was too cold to get it sealed and finished before winter. I'm sure it will be fine for now and will get it sealed/stained/painted in the spring.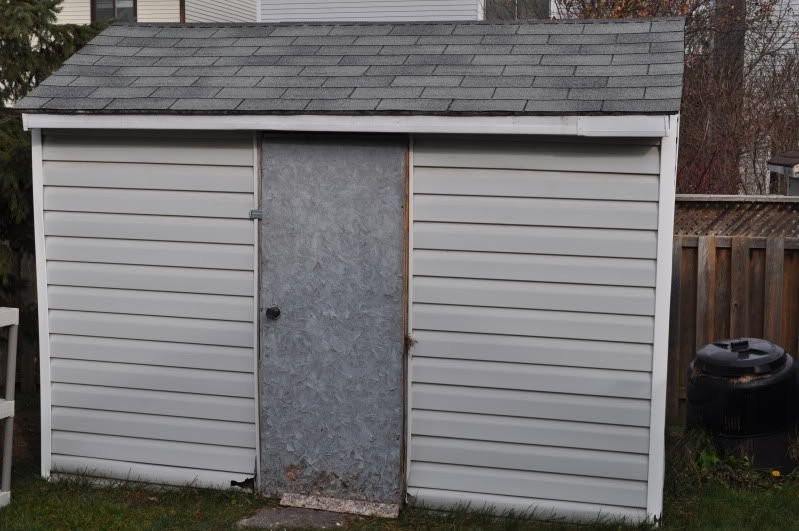 Old shed door (placed it there for comparison picture).
New shed door, will see stain or paint in the spring.